PR and ethics have a bit of a rough ride together. PR practitioners are often labelled as liars and spin-doctors.
However, it is a rapidly evolving profession and we're in an era where consumers are not afraid to speak up and call out companies on their wrong doings. PR has had to change and improve to adapt to growing expectations.
In PR, corporate social responsibility (CSR) and sustainability are hot topics as companies are now focused on being perceived as ethical.
When being ethical in PR, you must consider a few factors throughout the whole campaign process:
Language
Culture
How the communications are delivered
Environment
If these factors not taken into consideration then you could end up causing a communications crisis, loss of trust and credibility for an organisation or a brand and also brand message confusion.
Pepsi faced backlash in 2017 with their advert featuring model Kendall Jenner, where the advert was meant to show a global a message of unity, peace and understanding. It instead was portrayed as appearing to trivialise demonstrations aimed at tackling social justice causes, suggesting that protestors and police would get along better if the former were kinder and being insensitive with regard to the Black Lives Matter movement.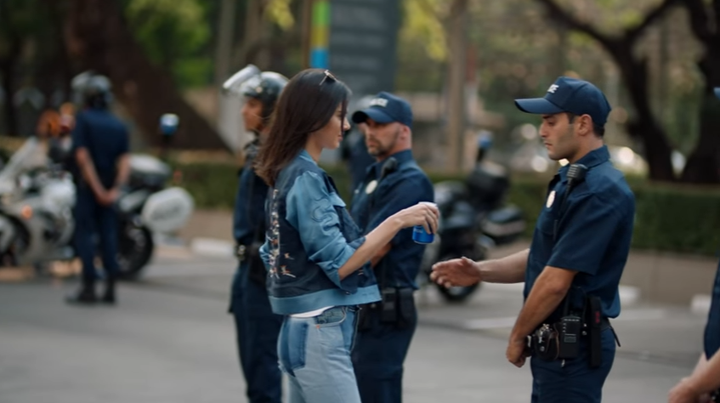 Bernice King, tweeted a photo of her father, civil rights leader Martin Luther King Jr, being confronted by a police officer at a protest march. The photo was captioned:
"If only Daddy would have known about the power of Pepsi."
Pepsi and Kendall Jenner both had to publicly apologise for the advert and pull the whole campaign and stated "Clearly, we missed the mark, and we apologise. We did not intend to make light of any serious issue."
On a lighter note, in the 1990s, international marketers had some monumental cross-cultural miscommunication blunders concerning brand names and slogans:
In Taiwan, the translation of the Pepsi slogan: 'Come alive with the Pepsi Generation' came out as: 'Pepsi will bring your ancestors back from the dead'.


---

In Italy, Schweppes Tonic Water was wrongly translated into Schweppes Toilet Water.


---

American chicken-man Frank Perdue's slogan: 'It takes a tough man to make a tender chicken', got terribly mangled in another Spanish translation. A photo of Perdue with one of his birds appeared on billboards all over Mexico with a caption saying: 'It takes a hard man to make a chicken aroused'.
While these can be looked back on and laughed at, I bet the company's PR teams were wishing they'd had the use of something like Google translate back then!